Casting Announcement for Pneuma
I am proud to officially announce that Jason Beaudoin and Allyson Grant will play the two lead roles in Pneuma!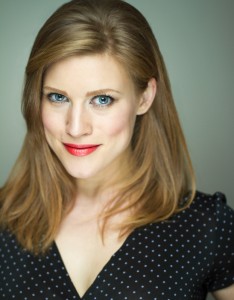 Allyson Grant will take on the role of Dr. Erin Sandstone. Allyson is a veteran performer with a ton of experience that will bring a huge gravitas to the role. Her bio follows:
Born and raised in Toronto, Allyson was bitten by the performing bug as a teenager with community theatre musicals. Having boundless enthusiasm but less than star quality singing talents, she decided that perhaps theatre without song was the way to go. Allyson earned a BFA in Acting from the University of Windsor before crossing the country to play in B.C.'s mountains over a decade ago.
Allyson's recent film and television credits include The Color of Rain, Lawrence & Hollowman, Untold Stories of the ER, Bates Motel, Outrageous Births, and Supernatural. Vancouver stage credits include Fat Pig (Short, Sharp and Pointy Productions), A Particular Class of Women (Neveryoumind Productions) and One Man's Heaven (directed by Jacques LaLonde).
Specifically passionate about physical theatre and community outreach through the Arts, Allyson founded the therapeutic clowning program Jest for Joy in 2009, performing for the full 5 years of the charity's run as Dr. BB in Vancouver health care facilities. In 2012, Allyson was nominated for a YWCA Women of Distinction Award for her development of Jest for Joy.
---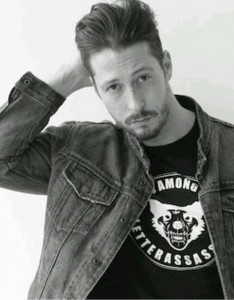 Jason Beaudoin will play Jonathan Hale. Jason's quiet intensity and wealth of experience will provide a sense of vulnerability and danger to the character.
Jason, a small-town Ontario boy, migrated west and has proudly called BC home for the past 10 years. After an athletic dominated upbringing he made his way to Vancouver to pursue an acting career.
He has studied with Kate Twa at the Lyric School of Acting, as well as Lori Triolo, Matthew Harrison and Martin Cummins. TV credits include ABC's "V" and CW's Smallville. Jason has also been very active in the independent film scene over the last 8 years including recent work with directors Carl Bessai and Terry Ingram. He has been featured in lead roles in the feature films Sinisters and Primal Shift to be released later in 2015.
In the coming months Jason will be shooting lead roles in YBI Worldwide Films' Pilot Psychology of Murder and Earth Orbit Productions' feature Pneuma In his free time Jason enjoys smoking fine tobacco pipes, strong bourbon and the ladies of burlesque.